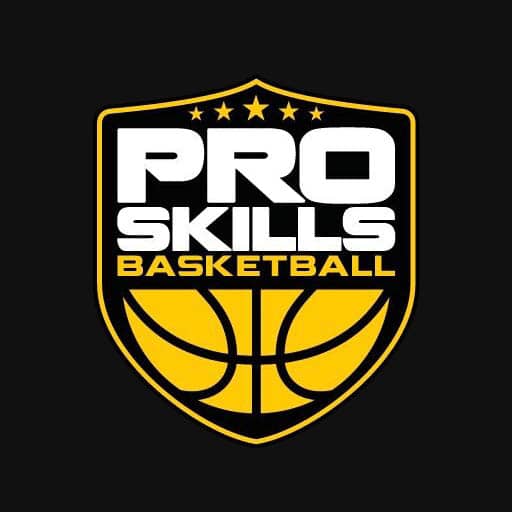 When it comes to playing basketball, most girl basketball players believe they are at a disadvantage. Believing that you are shorter, not as fast or strong as an opposing player, is your first disadvantage. I was taught at an early age that it's not the size of the dog in the fight, but the size of the fight in the dog (my high schools mascot was the bulldog after all).
I was never the most skilled player on the court. I didn't shoot 3's, and I was easily 20+ pounds less than the other post players I was guarding. I was 6'2 with the body of a wing and never faced the basket. I never once thought I couldn't guard a girl bigger than me. I never once thought that I couldn't get a rebound over someone taller than me. And I never once thought someone else was going to out hustle me. NEVER!
From my experiences, I have come up with 5 ways for girl basketball players to lead their team without being the most talented player, and if you are the most talented, GREAT – you should be doing these things anyway!

Basketball Tips for Girl Basketball Players
#1 QUIT MAKING EXCUSES – Every time you step on the court, believe that you are the best at your position. Instead of thinking about what everyone else can do better, think of all the strengths that you have.
"She's bigger than me, but I am quicker!" Work on not letting her catch entry passes into the post so you don't have to play defense behind her.
"She is really good at going right and making right handed layups." Force her left every time.
"I'm not shooting 3's well." Drive in and finish under the rim and possibly get fouled.
"My teammates don't look to pass it to me." Crash the offensive glass every time to get second chance shots for yourself and your team.
There is nothing worse than coaching a player that has an excuse for everything. You won't hear a coach or trainer complain about a player that leaves the gym having given it their all even if they had a tough game.
#2 GO AFTER EVERY REBOUND – When in doubt, box out! You will have days when your shot just isn't going in. You will have days when you have more turnovers than normal. But you can NEVER be off when rebounding. Rebounding is understanding some fundamentals and giving your best effort. Make it a goal to go after every rebound. And if you don't get it, make sure the person you're guarding doesn't either. It's easy, and it not only gets you second chance opportunities on offense, but it can also make playing defense a little easier. Coaches love players that can rebound!
#3 DON'T BE AFRAID TO GET DIRTY – There are 2 meanings to this. The first is to get on the floor for loose balls. If there is a 50/50 ball, don't let your opponent out hustle you for it. Dive for the ball, show some passion, and play with heart! A lot of women college coaches talk about the type of girl basketball players that they recruit. Like me, some are not the most talented, they are the ones who have passion for the game, is a good team player, and out hustles every one else. Coaches know that they will not only get a work horse on the court, but they will see the same type of work-ethic off the court. This is HUGE because, no coach wants to recruit a player that can't consistently perform in the classroom.
There is nothing that gets the crowd and your team more pumped up than seeing some all out hustle from a player. Getting dirty also means showing the other team that you're going to try to win at all costs. I'm not saying to fight during games or practices, but let other players know that you are not soft. If someone drives in for a layup, and you aren't in good position and know you're going to foul, then make sure they don't make the basket on top of the foul. Again, don't tear the players arm off, but just let them think twice before driving in for a layup that second time.
#4 TREAT YOUR PRACTICES LIKE GAMES – In practice … Be the first person in line for drills. Dive on the floor for loose balls. Work on boxing out every time. Be vocal. There is nothing worse than a really good basketball player that is quiet and don't get their teammates involved by being a vocal leader. Not only does working hard at the little things help YOU, but it will help your teammates as well. The harder you defend the best player on your team for 2 hours a day, 5 days a week, the easier it will be for them and you in a 40 minute game.
#5 LEAD BY EXAMPLE – Some of the best girl basketball players are not the ones that lead their team in points. My freshman year in college at ECU I was the only newcomer to make my mile time in the preseason. I was always on time and went the hardest at every drill. I was never the most talented player, but my teammates eventually began looking up to me because of how hard I worked. Instead of complaining about things or making excuses I just did them. Working hard can be contagious and can create an atmosphere that the entire team embraces to create a successful basketball program.
Conclusion
The above basketball tips are things all girl basketball players can do! You don't have the biggest, strongest, and most skilled player. Anyone can do these things. It's amazing the results you'll see in your game as well as your team if you do your best to put these 5 basketball tips into effect! It starts with you! If you are passionate about the game, you work hard and want to lead, all things are possible with some consistency in your efforts. If you want to learn these basketball tips with a national leader in youth basketball, don't hesitate to email or call Pro Skills Basketball.
---
Courtney Willis is a former East Carolina Pirate and European professional basketball player as well as the Director of Girls Basketball of Pro Skills Basketball Charlotte.
Download the Ultimate Guide to College Basketball Recruiting
Click on the button below, enter your email address and zip code. We'll send you the PDF of this guide for free.