PSB+ Online
Basketball Training
PSB+ Virtual Basketball Training
Pro Skills Basketball offers online basketball training through PSB+ (available as iPhone app and Android app), which features live and on-demand workouts, FREE drills, and more led by expert trainers for all ages and skill levels. No hoop required!
PSB+ subscribers enjoy unlimited video, audio, and PDF access to workouts, drills, webinars, full programs, plans & guides, tips & tricks, college recruiting content, and more!
Check out our guided tour of PSB+ online basketball training below, download your phone app, and sign up for your free trial today!
PSB+ Online basketball training
Click the video below and follow along as PSB+ Trainer, Cristian Barber, takes you on a guided tour of the PSB+ platform features and benefits. Check out our workouts, drills, programs, live workouts, and more. Cristian also dives into the awesome filtering system that helps members find workouts that fit exactly what they are looking for including skill(s), trainer, duration, and intensity.
Free Basketball Drills Online
We also offer tons of free online basketball training drills for players to use depending on what they desire to work on, including shooting, footwork, ball-handling, and strength and athleticism. Check out our online basketball skills and drills YouTube playlists below!
VIRTUAL BASKETBALL WEBINARS
College Basketball Recruiting Webinar | ft. ESPN's Paul Bincardi | March 31st, 2020
Film Breakdown with College Coach Webinar | ft. Chris McHugh from Washington & Lee | March 7th, 2020
Skill Development & Preparing for the Next Level | ft. Stephen Curry Trainer, Brandon Payne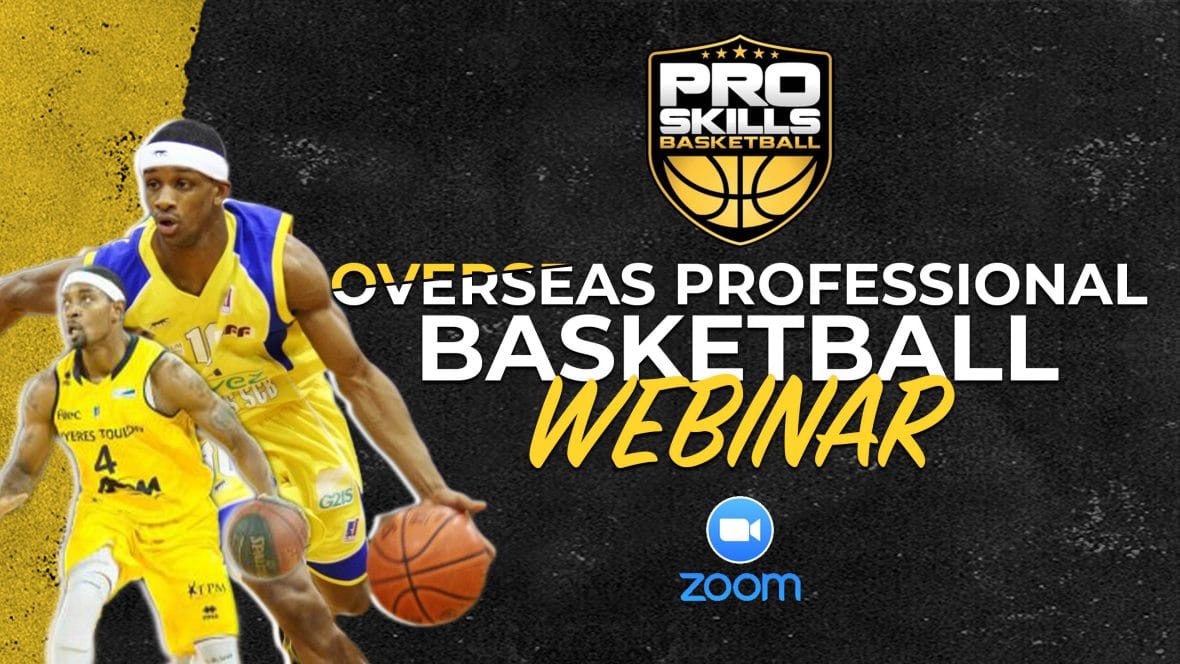 Overseas Professional Basketball Webinar | March 8th, 2020 | Pro Skills Basketball
FOLLOW US ON SOCIAL MEDIA