In 2020, PSB co-founded Team Curry in partnership with NBA superstar, Stephen Curry. 
For 4 seasons, from 2020 to 2023, PSB successfully operated Team Curry, which included 14U-17U boys and girls teams.
During that time period, Team Curry girls had 3 McDonald's All-Americans while the boys were one of the top 5 winningest teams on the UAA. We also helped more than 50 players go on to earn Division I college basketball scholarships. See our alumni below.
After the 2023 season, PSB and Stephen mutually agreed to transition Team Curry to another operator beginning in 2024. PSB is incredibly proud to have co-founded Team Curry and of the success we had on and off the court, and we're extremely grateful to Steph for the opportunity.
We wish Team Curry nothing but the best of luck going forward as Pro Skills Basketball continues to grow our Club Teams throughout the US!
TEAM CURRY ALUMNI 2020-2023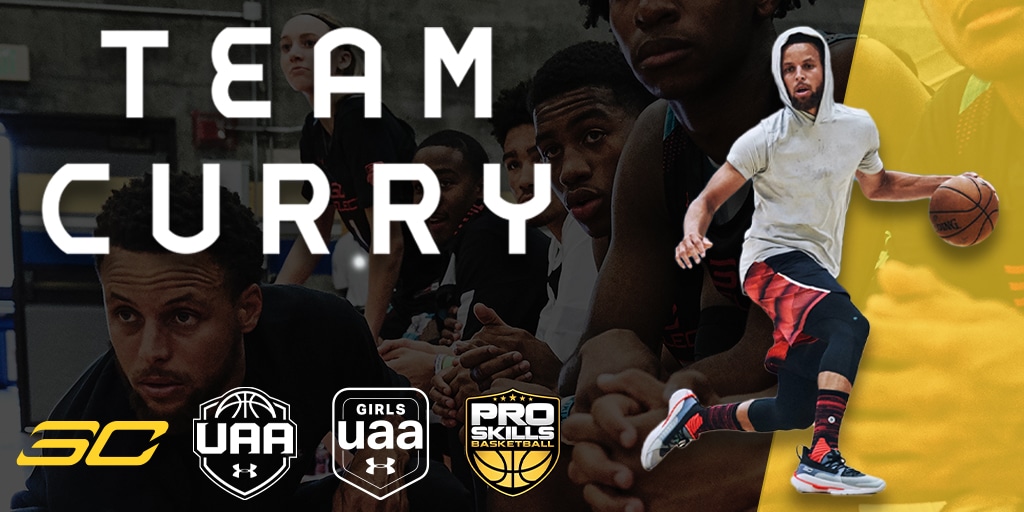 Team Curry Announcement We are incredibly honored and excited to...
Read More...
PSB IS PROUD TO HAVE CO-FOUNDED TEAM CURRY...
But we are now focused exclusively on Pro Skills Basketball. Please see below for our PSB locations near you!
---
Additional Locations Coming Soon!