No parent oversight or hoop required!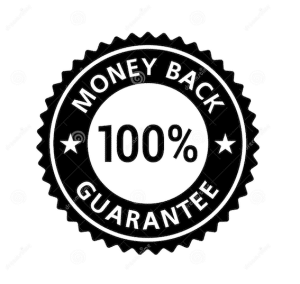 Get Better • Have Fun • Compete, Engage, Connect with Others • 100% Money Back Guarantee!
PSB is offering one Virtual Basketball Camp each week this summer for intermediate and advanced level players ages 8-18.
These camps are designed to give players the fun and educational experience of one of our in-person summer camps right from the safety and comfort of their own home.
Each camp will be Monday-Thursday for two hours each day and will include drills, competitions, and games. No hoop is required, but for the players that do have baskets, we will utilize them. For players without a basket, we will do fun no-hoop drills, competitions, and games.
These intermediated/advanced virtual summer camps are for more serious, competitive level players regardless of age who want to be challenged with more specialized drills and competitions.
PSB Virtual Basketball Camps are an excellent opportunity to help your child stay active and fit, engaged with other kids, and working on their basketball skills all while in a low-virus-risk environment.
All players need is a decent internet connection, a phone, tablet, or computer, a basketball, an area to do the camp (basement, garage, driveway, etc), and a desire to get better while having fun!
A Zoom link will be emailed to parents on the morning the day of camp. Parents can help their child(ren) get set up and then kick back and relax … we got it for the next 2 hours!
If your child doesn't enjoy the virtual camp, we will give you your money back no questions asked!

virtual basketball camps REGISTRATION available Now!
See what parents are saying about PSB virtual events!
"I wanted to give a big THANK YOU to PSB for going above and beyond this past weekend! I'm a proud mom of a teenage son and this time has brought many new challenges to us all. However, PSB invited all the players to a 3 point tournament virtually over zoom. We were so pleased with it and would highly recommend more families to attend in the future. It allowed our son to do what he loves most, play basketball, even if it was virtually with others. Again thank you for such a creative way to reconnect with his coaches and friends."
"My son had a great time participating in the HORSE and the 3-point competition, it was a unique experience for him and he enjoyed seeing a few of his basketball buddies via Zoom and keeping an eye on the competition brackets. The "referees" did a great job and the technology worked well, most importantly, we were just happy to have something on the calendar to do and for him to look forward to! Thanks PSB for putting this fun event together for the kids."
"My son had a great time participating in Saturday's 3-point contest, and we really appreciated all the work by the PSB coaches who took time to run the competition. I have been impressed by PSB's creativity in using technology to keep basketball activities going. It was fun to wake up Saturday and have a "game" to look forward to and then to see all these great shooters from around the country. The coaches ran a fast-paced, upbeat contest and even took time to offer shooting tips along the way. The contest had some close games and even some tiebreakers but everyone kept a positive attitude. He was happy to compete with some amazing shooters from around the country, and it made for a fun escape from the ordinary quarantine life. Thanks, PSB, for hosting a fun and friendly competition."