By: Logan Kosmalski
What to do if your Child isn't getting Playing Time?
Dealing with disappointed kids can be extremely challenging. Even as a coach, we know when the player on the end of the bench is down in the dumps. But basketball coaches, especially at the youth level, have to walk a very fine line.
Do you focus on winning or focus on giving everyone an opportunity?
Do you play your best kids a vast majority of the time or have a more level playing field? Do you rotate 4 or 5 players at point guard or stick with your best ball handler? We know that we are dealing with kids and there are no easy answers. However, there can be lessons learned either way…and isn't that the point of youth athletics? To learn? Sometimes playing time in basketball is hard to come by when there is a lot of talent on one team.
3 Ways to Support your Child that's Disappointed in their Playing Time
#1 Encourage your child to find something their team is missing and work to specialize in those areas.
Does your child's team struggle to rebound? – Parent, encourage your child to study and work to become a better rebounder.
Does his/her team struggle to get loose balls? – Reacting and hustling for loose balls does not take extreme talent. It just takes focus and effort.
Does the team need a physical presence inside?
Does the team struggle to break the press?
Do they lack communication on defense?
These are all areas that are extremely important to a team's success and things that good coaches will recognize. No coach is his right mind is going to consistently keep a player on the bench that they know can help them win. If your son or daughter proves that they can consistently help their team in ANY area, the coach will find time to play them. Their jobs depend on it!
#2 Encourage them to contribute from the sidelines!
Coaches aren't perfect. They don't notice everything. Sometimes they rely on their bench to notice things going on in the game. On a personal note, some of my favorite memories came from helping my teammates that were on the court while I was on the bench. By encouraging, supporting, motivating or helping coach my teammates, it gave me a sense of belonging and a sense that I was contributing to the team, because I was.
It was fun and it actually took some of the pressure off that I put on myself. Watch the bench in this video and tell me if the guys on the end of the bench aren't enjoying themselves.
Players that sit on the bench and pout about not playing, typically have bad body language and are not engaged with what is going on. That behavior says, "look at me, I'm not happy". You never get playing time this way! When this happened to me, that motivated me to go work harder to earn playing time. However, players that pout on the bench are actually a hinderance to their team's success and should probably find an individual sport to play, cause team sports should be a platform used to teach kids how to be a part of something larger than themselves, which brings me to point #3.
#3 Help them learn to drop their egos!
One of my favorite quotes, often attributed to John Wooden or Harry Truman, is "It's amazing how much can be accomplished if no one cares who gets the credit." We all know how great NBA teams have players that fight over the spotlight (I hope my sarcasm is coming across in my writing). I know we are talking about youth players here and it's hard for an 11 year old to understand, but we have seen it before so we know it's not impossible. Plus, I'm convinced the way a parent responds to a game during the car ride home or around the dinner table that night has a drastic influence on how your child reacts.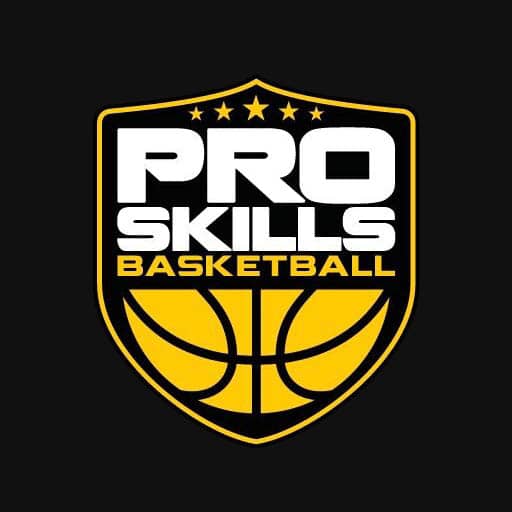 Unfortunately in basketball, there cannot be 10 leading scorers on a team. No team can have 10 point guards. And there hasn't been a team in the history of basketball to have 10 starters. The greatest thing that basketball ever taught me was how to work well with others. How to be a leader when I needed to be and how to put the needs or feelings of my teammates ahead of my own sometimes. Everything that happens in basketball leads to an opportunity. Not getting a lot of playing time in basketball? Sounds like a great opportunity to learn some perseverance or learn how to work a little bit harder. Are the players on your team not as good as you? Sounds like a chance to learn how to become a good leader and work towards helping them improve.
Conclusion
The misconception a lot of people have about youth sports is that it is always supposed to be fun. Competitions are not always fun. There is disappointment, struggle, frustration and pressure. We see this all the time with our AAU teams. Teaching young people how to handle these things is a gift that can rarely be found in other aspects of their lives. It is why I am forever grateful to the game of basketball. But I had leaders around me that helped me deal with these things in a constructive manner. Sitting around complaining got me nowhere and made some seasons miserable. This is why we see a lot of great youth players quitting before they get to high school. Help your child learn to see the opportunity in every disappointment. Help them see that the greatest aspect of any youth sport is being a part of a team and bonding with teammates. I don't remember a lot of wins and losses or how much playing time I got in a particular game. But, what I do cherish are the friendships I made with former teammates and coaches. Just being a part of a team should be the ultimate prize. If kids can learn that from a young age, their sports days will be the most enjoyable times of their lives.
---
Logan Kosmalski is a former Davidson Wildcat and European professional basketball player as well as the co-founder of Pro Skills Basketball and co-director of Pro Skills Basketball Charlotte.
Download the Ultimate Guide to College Basketball Recruiting
Click on the button below, enter your email address and zip code. We'll send you the PDF of this guide for free.