How Basketball Taught Me to Have Grit
Basketball, and sports in general, have the ability to teach kids many life lessons. And that's why here at Pro Skills Basketball we attempt to not only teach kids on the court but also hopefully teach them some important life lessons off of it as well.
To us, some of the most important life skills and lessons that can be taught through youth basketball can be summed up in our acronym F.O.C.U.S, which stands for fun, overcome, concentrate, unity, and sacrifice.
PSB Co-Founder, Logan Kosmalski, wrote about the "F" for fun in a previous blog post, and we'll be writing about every letter/life skill over the next few weeks, but for now I wanted to share with you the most important lesson that I learned from playing basketball.
This is possibly the most important character trait that I believe I possess today due to basketball, and that trait is GRIT!
The term "GRIT" has become popular recently through Angela Duckworth's amazing book called, you guessed it, Grit. According to Duckworth, grit is the secret to outstanding achievement and is a combination of passion and persistence.
She argues that grit, not talent, is the key to success, and I wholeheartedly believe this idea, especially as it relates to my own personal basketball experience.
From the time I could remember I dreamed about being an NBA player growing up to follow in my father Brian's footsteps. However, it wasn't until the 7th grade that I made the decision to truly work at achieving this dream, and to me, it started with what I believed was the first step of playing Division I college basketball.
Playing Division I basketball and then making it to the NBA became my passion, and I began to persistently work at it. I started with a couple hours every day in middle school, but by the time I got to high school, I was often working out for 3-5 hours a day. I honestly believe to this day that I had to be in the top 1% of hardest working youth basketball players in my age group.
While the hard work slowly paid off, and I was considered a good player, I was far from being where I wanted to be – one of the best!
Throughout my high school career, I had a lot of frustrations and hurdles to overcome, including not making the JV team as a freshman, sitting the bench on varsity as a sophomore, not getting the playing time and stats I wanted as a junior and senior, and to top it off, not a single DI scholarship offer coming out of high school!
Yet through it all I was determined and refused to give up. I simply kept working harder and became more passionate about my dream...I was learning to have GRIT.
Long story short, I ended up deciding to do a post-graduate year, which is essentially grade 13, all the way across the country from my family, but the years of hard work really started to pay off by this time, and I ended up receiving multiple scholarship offers. I accepted a scholarship to Davidson and had much more success there than I did in high school, but it still wasn't an easy path.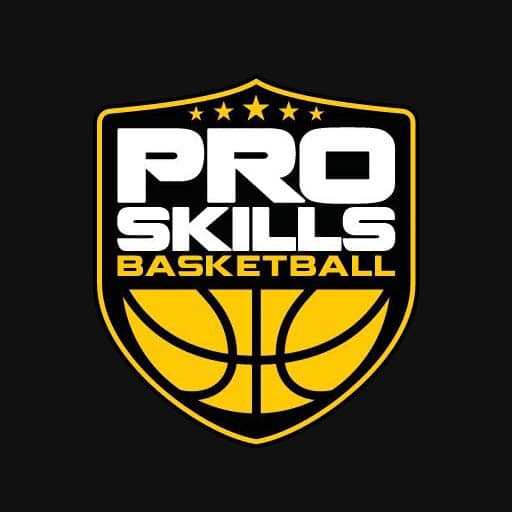 I had plenty of frustrations and setbacks again but was focused and set on making it to the NBA. After college, I had a few workouts with NBA teams and played summer league for the Golden State Warriors, but didn't get drafted or invited to training camp.
I was crushed, but again, I didn't let it stop me. Although I never ended up making it to the NBA, I had a great time playing professionally in Europe for a number of years, although again it wasn't always "easy", I now look at that experience overseas as one of the great blessings of my life.
Overall though, the thing I am most thankful for is that basketball taught me to have grit – to be passionate in pursuit of my dreams, work as hard as possible at them, and never give up despite the obstacles…on and off the court.
Today my passion is teaching not only the game of basketball to young players, but also relaying important life lessons, especially grit, to them through their experience in Pro Skills Basketball. And my dream is no longer to make the NBA (obviously), but rather to build our Pro Skills Basketball organization up enough to the point where we can make a huge positive impact on youth basketball through the US and globally. PSB's vision is to positively impact the youth basketball culture throughout the world, and one way to do that is through these lessons learned from playing basketball.
I know it won't be easy, and there will be many obstacles to overcome (shoot, we've had a TON already), but I/we won't let that stop us from doing everything in our power to accomplish these dreams and vision. We just need to have GRIT!
Download the Ultimate Guide to College Basketball Recruiting
Click on the button below, enter your email address and zip code. We'll send you the PDF of this guide for free.